Let Your Home Shine with Jacinto City Residential Window Cleaning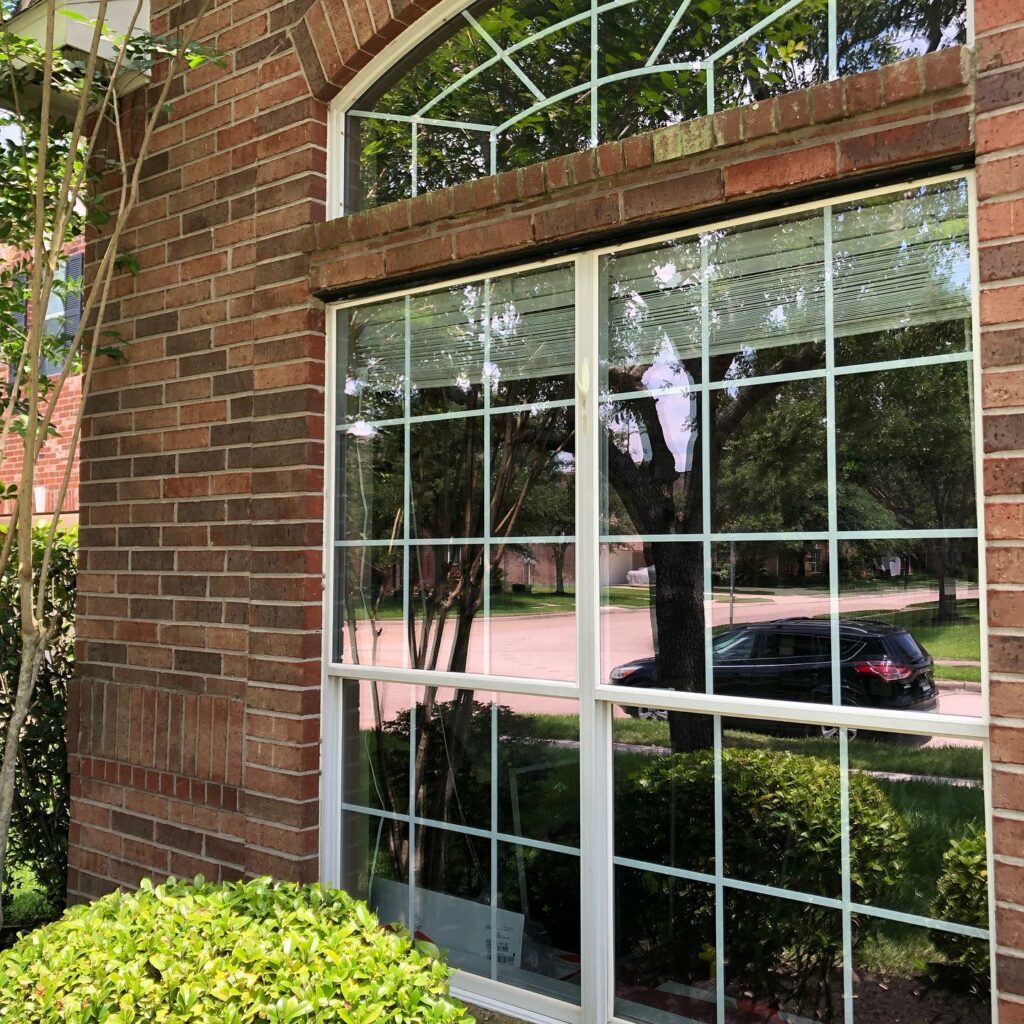 The average home in Jacinto City has 10-20 windows. That doesn't even include glass doors or features like skylights. How often do you clean the exterior of those windows? If you're like most Jacinto City homeowners, the answer is almost never. You've probably noticed the dirt and grime building up, though, and thought "it sure would be nice if my windows were clean." But who has the time, the right equipment and the knowledge to do it well? We do. At Space City Window Cleaning, we provide top-notch professional window cleaning services for Jacinto City homes and businesses.
Our team of skilled pros is committed to making your home windows sparkle, enhancing the overall aesthetics of your property and allowing natural light to flood your living spaces. (Not to mention, getting rid of the bug bodies and spider webs.) We understand that your home is your sanctuary, and we treat it with the utmost care and respect it deserves.
Why Choose Us As Your Home Window Cleaners?
So, maybe you're convinced that hiring professional window cleaners would be the smart thing to do. But, why should you choose Space City Window Cleaning? Here are just a few of the reasons that we think we're the right fit for you:
Experienced Team: Our window cleaning experts have experience in the industry, and they are well-equipped to handle any residential window cleaning project, big or small.
Attention to Detail: We pay meticulous attention to every nook and cranny of your windows, ensuring a streak-free, spotless finish that leaves your windows crystal clear.
Eco-Friendly Approach: We care about the environment, which is why we use eco-friendly cleaning solutions that are safe for your family, pets, and the planet while still being effective.
Convenience: Our flexible scheduling options allow us to work around your busy lifestyle, ensuring minimal disruption to your daily routine.
Customer Satisfaction: Customer satisfaction is our priority, and we strive to exceed your expectations with every window cleaning service we provide.
residential Window Cleaners
Refresh Your Home with Professional Window Cleaning
Don't let dirty windows cloud your vision – reach out to Space City Window Cleaning today for exceptional residential and commercial window cleaning in Jacinto City. Let us be your partner in maintaining the beauty and clarity of your windows, leaving you with a bright and refreshing space to call home or conduct business. Get in touch with us now to schedule your window cleaning service!
Make Professional Window Cleaning Part of Your Regular Maintenance
Clean windows are more than just an aesthetic improvement for your home or business. As much as we love the look of a freshly cleaned window sparkling in the sun, regular window cleaning can have even bigger payoffs:
1. Prolonged Window Lifespan: Regular cleaning helps protect your Jacinto City home's windows from dirt, dust, grime, and other environmental pollutants that can degrade the glass over time. By removing these contaminants, you can extend the lifespan of your windows and delay the need for expensive replacements.
2. Health and Indoor Air Quality: Accumulated dirt and dust on windows can contribute to poor indoor air quality, especially if they become breeding grounds for mold and bacteria. Regular window cleaning helps maintain a healthier living or working environment, particularly for people with respiratory conditions or allergies, which can be especially prevalent in Jacinto City.
3. Spotting Potential Issues: During the cleaning process, professional window cleaners may identify issues such as cracks, gaps, or water leaks around the windows. Early detection of these problems can lead to timely repairs, preventing more significant and costly damage in the future.
4. Maintaining Property Value: Well-maintained windows are a crucial component of property upkeep. When you make window cleaning part of your routine maintenance plan, you preserve the value of your property and protect your investment.
5. Professional Image for Businesses: For commercial properties, clean and well-maintained windows portray a professional and credible image to customers, clients, and partners. It reflects positively on the business's attention to detail and commitment to cleanliness.
6. Safety and Compliance: For both residential and commercial buildings, having clean windows ensures unobstructed views, which can be crucial for safety purposes. This is particularly important for commercial properties where clear visibility is necessary for emergency exits and navigation.
7. Peace of Mind: Knowing that your windows are regularly cleaned and maintained provides peace of mind. You won't have to think about the appearance of your property or potential window-related issues, allowing you to focus on other aspects of business management or just enjoying your home. The kids' rooms may be a disaster, but your windows are one less thing to worry about.
TESTIMONIALS
What our Jacinto City clients say about us
Our satisfied clients have spoken, sharing their positive experiences and praising the exceptional service they received.
"Kyle was great to work with! He did a great job on the windows and doors of my 4 story townhouse. He was even 30 minutes early to the appointment. Great work and for a good price. I would use them again."
Kelsey Fyffe
Google Review
"Thorough, prompt, efficient, professional. Our windows are spotless. I love looking out them again. So clear that I forget a window is there. Thank you. I will definitely use your services again."

Tammy J. Boudreaux
Google Review
"Kyle has cleaned the windows at our four story townhome two times. He makes this challenging job seem easy. Kyle does a fabulous job! I highly recommend Space City Window Cleaning."

Commercial Window Cleaning For Your Jacinto City Business
Space City Window Cleaning isn't just limited to residential services – we also specialize in commercial window cleaning for businesses and offices in Jacinto City. We understand that the appearance of your commercial space can significantly impact the impression you make on clients, customers, and employees. That's why we are dedicated to delivering exceptional window cleaning services for commercial properties.
What Sets Us Apart for Commercial Window Cleaning:
Tailored Solutions: We understand that commercial spaces come in all shapes and sizes, which is why we offer customized window cleaning solutions to meet the specific needs of your business.
Safety and Compliance: Our team is trained to follow safety protocols, ensuring a secure and accident-free window cleaning process for your commercial property.
Flexibility: Whether you need one-time cleaning or regular maintenance, we can work around your schedule to find the best window cleaning plan for your business.
Transparent Pricing: We believe in transparency, and our pricing is fair, competitive, and free from hidden charges, making it easy for you to budget your window cleaning expenses.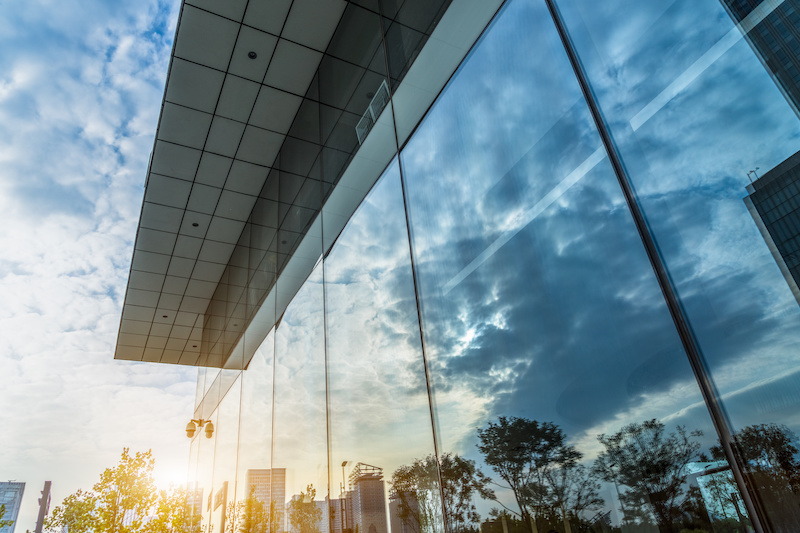 CONTACT US
Schedule Your Window Cleaning Appointment Today!
At Space City Window Cleaning, we are committed to delivering the highest quality service with a smile. We treat every home and business as if it were our own, ensuring that your windows are left sparkling clean, allowing you to enjoy the beautiful views that Jacinto City has to offer.
"*" indicates required fields