Houston, a city known for its diverse culture, booming industries, and vibrant community, has no shortage of businesses striving to be the best. In 2021, a solution to the lack of reliable local reviews emerged with the launch of HTown Best, a website dedicated to providing authentic insights into the city's finest offerings. As they scour the city for the top establishments, Space City Window Cleaning has proudly earned its place as one of Houston's top 5 window cleaning companies, setting new standards for quality service and customer satisfaction.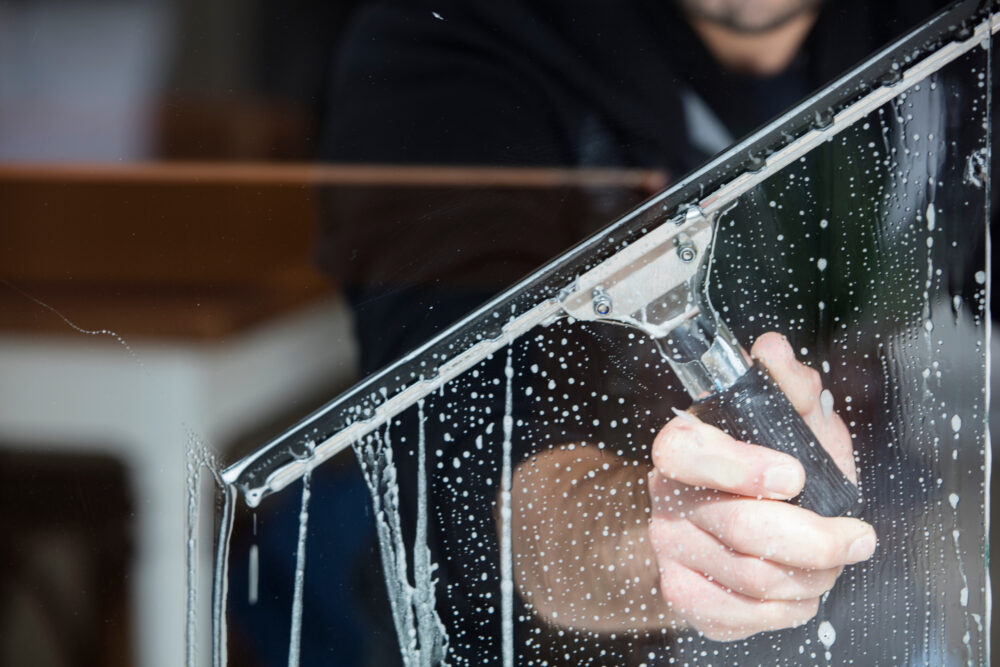 Houston's Quest for Authentic Reviews
Founded in 2021, HTown Best embarked on a mission to bridge the gap between businesses and the community by offering genuine reviews from actual locals. Recognizing the absence of a dedicated platform for reliable recommendations in Houston, HTown Best saw an opportunity to fill this void. Armed with a passion for showcasing the best of the city, they set out to provide invaluable guidance for both residents and visitors.
At the heart of their operation lies a rigorous process for generating reviews. HTown Best employs various methods to collect data and insights before they begin writing their evaluations. Surveys, investigations, and even test purchases of services help them gain deep insight into the businesses they review. This commitment to thorough research ensures that their reviews are unbiased, well-informed, and ultimately valuable to the readers.
Space City Window Cleaning: A Stellar Achievement
Among the businesses reviewed by HTown Best, Space City Window Cleaning has emerged as a shining star in the realm of window cleaning services. With their exceptional standards and commitment to customer satisfaction, they have secured their position as one of the top 5 window cleaning companies in Houston.
1. Unparalleled Professionalism
Space City Window Cleaning stands out for its professionalism and dedication to excellence. From the initial contact to the completion of the job, they leave no room for disappointment. Their skilled team is equipped with the latest tools and techniques, ensuring that every window is left spotless and gleaming.
2. Customer-Centric Approach
One of the hallmarks of a top-tier business is a customer-centric approach, and Space City Window Cleaning excels in this aspect. They understand that each customer has unique needs and tailor their services accordingly. This personalized touch has earned them a loyal customer base and glowing reviews from satisfied clients.
3. Quality with Value
HTown Best places great emphasis on value for the buyer, and Space City Window Cleaning truly embodies this principle. Their services offer more than just immediate results; they believe in delivering long-term value to their customers. Whether it's the upfront quality of their work or the assurance of better warranties, Space City Window Cleaning goes the extra mile to ensure their clients' peace of mind.
4. Reliability and Punctuality
For any service-oriented business, reliability and punctuality are paramount. Space City Window Cleaning understands the value of their customers' time and consistently delivers on their promises. Their reliability has garnered them a reputation as a trustworthy company that can be counted on to get the job done efficiently and professionally.
Houston's pursuit of reliable and genuine reviews led to the inception of HTown Best, a platform dedicated to showcasing the city's finest establishments. Through their diligent research and commitment to value, they have identified Space City Window Cleaning as one of the top 5 window cleaning companies in Houston. With their unwavering professionalism, customer-centric approach, and dedication to delivering quality with value, Space City Window Cleaning has set a high standard for the industry. As Houston continues to grow and thrive, HTown Best and its carefully curated list of exceptional businesses, including Space City Window Cleaning, will undoubtedly play a crucial role in guiding residents and visitors towards the very best the city has to offer.
Ready to get a window cleaning estimate? Contact us today!